Frequently Asked Questions
All Products & Prices Include FREE UK Delivery
(click a question to view answer)



Tel Open 9am - 6pm Mon - Sat | 9:30am - 3pm Sun

Coffee Related Questions
Ordering/Site Related Questions
What card types do you accept?
Card types we accept over our secure payment page are:
We now also except American Express Cards

Visa | Mastercard | Eurocard | Visa Debit | Switch | Solo | Delta | JCB


-Back to top of page-
Yes we are VAT registered. Things to note are that coffee is zero rated so there is no VAT on it, also note that all prices include VAT. If you want a VAT invoice then email once you have ordered and we can fax or email a VAT invoice for your records.
-Back to top of page-
The coffee itself is packaged in a special coffee bag which is lined with a sealed material keeping the goodness in and reduces the coffees exposure to the air. The coffee is sent out within 48 hours by Royal Mail 1st Class post.
-Back to top of page-
Espresso/Coffee Machines / Roasters Delivery Times:

Prices include FREE UK Delivery by 24 Hour or 48 Hour Courier.
Orders are normally dispatched within 24 hours of ordering but please allow 5 working days for receipt of delivery, if you specifically require it by a certain date let us know on the order page in the 'latest delivery date' box.


---

Coffee Delivery Times:
Do I need to be in when my coffee is delivered?
The short answer is yes, but we have tested our packages and if you are ordering the 250g bag it should squeeze into a standard size letter box. The 500g will not fit but your coffee is delivered by Royal Mail so you know when it will arrive. If you are out and the package will not fit in your letter box you will be able to pick it up from your local sorting office...

....But because we love our customers so much if you put a note in the comments box (order stage 1) as to where to leave the coffee, we can scribble a message on the package to Mr Posty and will hopefully kindly leave it there. If you do want us to right a message, it is at your own risk and we can not be responsible for damaged goods unless we give the completely wrong instructions to Mr Posty.
-Back to top of page-
Coffee Beans: All our coffee beans are roasted and left to rest for 36 hours at which point they are sold at their freshest, we obviously are constantly roasting stock all the time so you do not have to wait 36 hours. Once you have the beans they are nice and fresh for upto 2 weeks and ideally used within 2 weeks but will still be ok for 4-6 weeks. If you are keeping beans any longer than 4-6 weeks then you should put them in an airtight container in the freezer, they will stay fresh longer and can last upto a year but the cup quality will not be as good as beans used within the first 2 weeks.
Ground Coffee: If you buy your coffee ground then it should really be used within 7 days for the freshest cup and best taste, but it will last for around 2 weeks. Deterioration starts immediately it is ground and exposed to the air, so store it in an air tight container to retain freshness for as long as possible. The best way to buy coffee is in bean form, buy a grinder and grind only the amount you need as you use it.
-Back to top of page-
You can store your coffee in the bag we supply it in, making sure the bag is resealed after use. Some people put their coffee in the refrigerator, this has no real advantage and only subjects the coffee to damp, we do not recommend it. To preserve your coffee the longest, you should keep it in an air tight container or even better keep it in beans and only grind it as you use it.
-Back to top of page-
What if I am unhappy with my coffee?
We pride ourselves on selling high quality real coffee and having it hand packed and checked, if you do have a problem then tell us about it and we will look into it and if there is reason we will offer a refund or replace the coffee.
.-Back to top of page-
What size is the bag in the photos?
The coffee bag in the photo is the 250g bag. This is no longer the actual bag you will receive when you order your coffee, all coffee is now sent in a plastic/foil type silver air tight bags which keep the coffees exposure to the air to a minimum. The 500g bag looks a bit different because of its size.
-Back to top of page-
Do I need a grinder if I buy beans?
What is the coffee weight in pounds and ounces?
Is it secure to make payments on your site?
When shopping at Red Monkey Coffee you can be sure your information is secure and protected.

We protect your credit card details as it travels over the Internet by using encryption technology by Verisign, the industry leader. We also protect your information during the transaction by using secure processing by using WorldPay, another industry leader. And, we protect your information from abuse, promising not to send you information without permission, or to sell your individual information to others for promotional purposes.



In short, we take every effort to ensure that you're protected-so that you are safe with us!

We can make such a guarantee because our software and technology is the benchmark for the industry, the same secure server software (SSL) and encryption systems that are used by other leading online retailers.
-Back to top of page-
How are my card details stored and who has access to them?
We are pleased to let you know that no one including any of our staff will ever see your card details. The card is processed by a large well know credit card processing company World Pay Ltd. Your details are not stored on any of our servers, nor will we ever know your card number during the debiting processes. You are safe with us.
-Back to top of page-
How will I know you have received my order?
When you place an order and have paid by credit card you will receive two e-mails, the first will be a automatically created confirmation of your order and details, the second is the payment confirmation. You should receive this instantly, email us if you do not receive these emails, if you receive just the order details and not a payment confirmation you have not paid or you entered your email address incorrectly on the payment page. Email us if you paid successfully but have not received a payment confirmation.
-Back to top of page-
How do I specify if I want my order to be delivered elsewhere?
If you want your coffee delivered to a different address then detail where you want it to go in the comments request box on the order page. We are happy to carry out any requests for multiple delivery addresses. If it is a special gift then we can also add a message if you specify it in the requests box as well. It's all part of the service. If you are ordering machines we will make additional checks for security purposes, on all orders we will require the full unabriviated billing address for the card used for payment.
-Back to top of page-
Why is the payment taken from wardigroup.com?
The reason the payment page says wardigroup.com is because redmonkeycoffee.com is part of the wardigroup.com. We are though a separate business, using the group's payment facilities. This is to keep costs to a minimum by using a unified single payment gateway.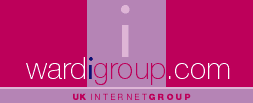 Yes you can pay by cheque. All you have to do is print out the order form (stage 1) and send it with your cheque made payable to "wardigroup.com" to:

wardigroup.com
redmonkeycoffee.com
8 Berwick Avenue
Shrewsbury
Shropshire
SY1 2NT.

-Back to top of page-
Can I pay by bank transfer? YES
Yes you can pay by bank transfer, simply setup a direct payment into our account using the details below, if you first shop on the site as usual and add items to your order, then complete the order form and in the comments box put 'payment to be made by direct bank transfer' submit the order details and the order details will go to us. You do not need to complete the payment page. If you then make the transfer sometime in the next 7 days, we will then look out for the payment transaction in our account and as soon as we have received it we will email you to confirm receipt of payment and we will send your order out.

Account Name: wardigroup.com
Bank: Lloyds TSB
Sort Code: 30 97 62
Account Number: 00886067
When setting up the payment, if possible put a reference on the payment using your full name as the reference.

Yes you can order by phone call 0870 207 4831 (Standard National BT Call Rates Apply). Mon - Sat 9am - 6pm Sun 9:30 am - 3pm. Please note that this phone service is not always maned and a messaging service is used, please leave a message and someone will get back to you, thank you for your patience.
-Back to top of page-
Have you got an advertising banner I can put on my site?
We do have a banner add to put onto your site click here and we have a page detailing the terms of having the banner. We do not have a pay per click scheme any people wanting to display are banner are free to do so. Our banners are not available yet sorry.
-Back to top of page-